Photo Galleries  Three Dimensional Lepidoptera Genitalia Photo Gallery
Genitalia Images of Voucher Specimens from Splinter Hill Bog Preserve
ARTICLE:
Kons, Hugo L. Jr., Robert J. Borth, James T. Vargo, Lance A. Durden, & Jeffrey R. Slotten.  2017.  A Lepidoptera Biodiversity Blitz at the Nature Conservancy's Splinter Hill Bog Preserve in Baldwin County, Alabama.  Southern Lepidopterists' News 39(2): 93-143.
Genitalia image set for an Undescribed Notodontidae [Dissection No.: HLK:2444]
Genitalia were dissected and images taken by Hugo L. Kons Jr. with the the Automontage imaging system at the University of Wisconsin-Madison Department of Entomology.  All structures are the natural three dimensional shape (not slide mounted) except for the abdominal cuticle (temporarily slide mounted for imaging). 
Adult
<![if !vml]>
<![endif]>
Note: This is the same species but a different specimen from the dissected individual.  This photo is to be replaced with the specimen that was dissected for the below images.
Capsule (Ventral)
<![if !vml]>
<![endif]>
<![if !vml]>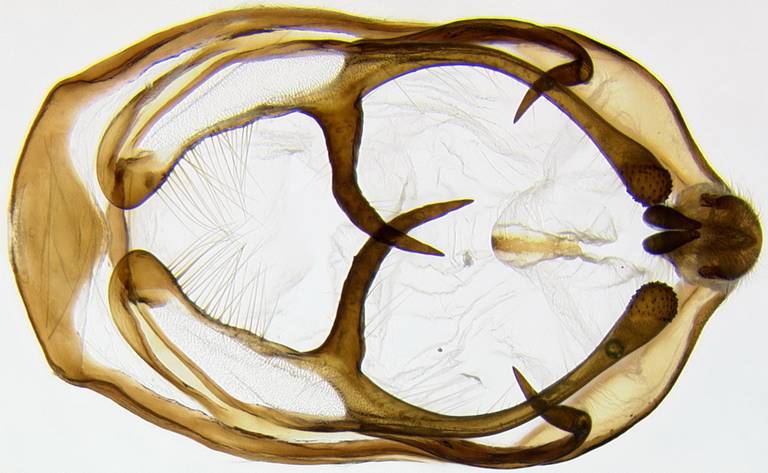 <![endif]>
<![if !vml]>
<![endif]>
Capsule (Lateral Left)
<![if !vml]>
<![endif]>
<![if !vml]>
<![endif]>
Phallus with Ductus Ejaculatorius
<![if !vml]>
<![endif]>
<![if !vml]>
<![endif]>
<![if !vml]>
<![endif]>
Phallus with Vesica Everted
<![if !vml]>
<![endif]>
<![if !vml]>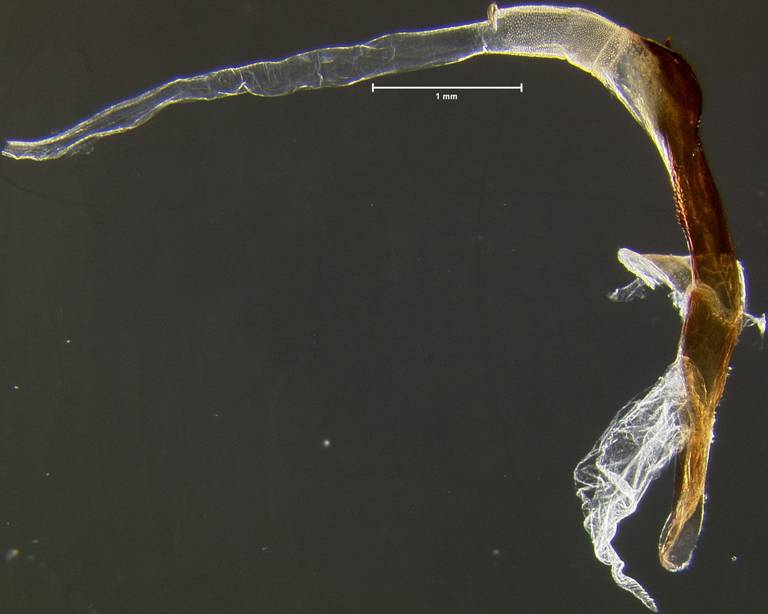 <![endif]>
Abdominal Cuticle (Terminal Segment)
<![if !vml]>
<![endif]>